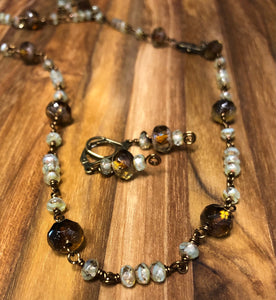 BEGINNER WIRE WRAPPING - (Sat. 10/28 @ 11AM)
During this two-hour class, you will learn how to create beautiful jewelry with various wire working techniques, how to properly use the tools necessary to complete simple loops, rosary, traditional and Boho wire-wrapped loops.  In addition, you will learn about the different types of wires and what gauge works best for various techniques and beads.   

By the end of this session, you will have completed a simple wire-wrapped bracelet and will have acquired the skills to work independently.
The cost of this class is $25., plus materials.  No need to purchase tools for this class as we have plenty for you to use while on-site.  
Should you have any questions, please do not hesitate to contact the shop at 610-310-5568.