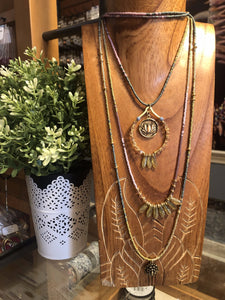 BASIC DESIGN STUDIO NO. I - Stringing 101 (Tues. 11/1 @ 2PM)
Individuals of all ages and beading expertise are welcome to join us for this fun class. You will learn how to make a beautiful strung necklace from beginning to end.  You will leave with the confidence on how to use the appropriate tools along with useful tips and techniques to complete your next project.
The cost of the class is $15., plus materials.  Class size is limited.
Should you have any questions, please do not hesitate to contact me at 610-310-5568.