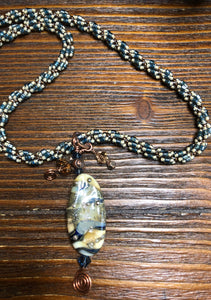 SPIRAL STITCH (Beginner Friendly) - (Wed. 5/18/22 @ 2PM)
Join us as we learn this extremely versatile stitch. This particular stitch works up gorgeous with just about any small seed or shaped beads you choose.  
The cost of the class if $15, plus materials.  Please bring the following items with you from home:  Beading mat, beading needles, 8lb Fireline and any specialty lighting you may use.